Hi, we're a small agency, focused on delivering unsurpassed designs & helping small businesses succeed.
We are set on earning your business by putting our clients first.
Over 20 years of experience at your fingertips.
Hi… My name is Kristy.  I own idea creative services. (In case you didn't catch that earlier.) I created Idea Creative Services with you in mind.  Now, you may ask yourself.  What I mean by "keeping you in mind" Well, I'll tell you.  It's simple.  At idea creative, we believe there is a better way to do marketing.  We believe that businesses are looking for a partner and a team player.  It is our goal to come alongside your business and partner in your success. With the goal of helping you grow your business through cohesive design and marketing solutions that fit your bottom line. It's simple.  We want to partner with your small business and help you grow!  We're obsessively passionate about it, and our mission is to help you achieve it.  With this in mind, we use our 20+ years of experience in design, marketing, and communications to help you craft the best designs and marketing for your projects.   We'd love to work with you on growing your business.
Our goal is to work WITH you to make your business more profitable.
At Idea Creative Services we have the desire to help your business grow.
It is really as simple as that. We truly believe in the power of great design and functionality to transform your marketing. We want to help you with marketing solutions that help your business flourish. These days communication and understanding your customer is more important than ever and your business needs to be able to compete with the "big boys." We believe small business is the heart of our community and good marketing and business growth are born from collaborative relationships. We're not here to dictate a "cookie cutter" solution for growing your business, but rather, to work WITH you to create a plan that will help drive new and repeat customers your way…then fine tune it using hard data.
Let's start a dialog so we can learn more about you and your business. I'd love for us to make something truly fantastic together.
"You see, in life, lots of people know what to do, but few people actually do what they know. Knowing is not enough! You must take action." —Tony Robbins
Good design and great relationships come from collaboration.
But just talking about it doesn't work.  Action needs to be taken. As Henry Ford said, "You can't build a reputation on what you are going to do."
We'd love to work with YOU! Let's partner together to grow your business. We want to answer your questions, and help you solve your problems! No task is too big or too small… Let's make something beautiful together.
Non-Profit
Arkansas Symphony Orchestra
Arkansas Baptist State Convention
Arkansas Bankers Association
Education Corps
Chi Delta Women's Social Club
The Men of Beta Beta
IEEE/ ESW 

(Electrical Safety Workshop)

PraiseWorks (Event)
PraizFest (Event)
Business-t0-Business
Prima Design Source 

(Furniture/Accessories/Lighting)

Entree 

(Food Equipment)

Iron Range

(Food Equipment)

Centaur

(Food Equipment)

US Marketing 

(Manufacturers Rep)

FilterOne 

(Distributor)

SBS

(Banking Solutions)
Small Business
Jones Brothers 

(Pool Tables)

Darnall School 

(Daycare)

Lawson Mini Storage 

(self-storage)

Northside Storage 

(RV parking/storage)

Bird & Bear 

(Medical Supplies)

Smart Designer (Design Software)
Hillside Investments 

(Investments)

LIMC 

(Financial Services)

MoneyMagic (Financial Keynote)
Vernetti 

(Political)

ASOS 

(ID Campaign)

MorningSide

(Restaurant)

Ivan Hudson Agency

(Insurance)

Seth Hobbs, Shelter

(Insurance)

Bear Fruit

(Doctors Offices)

Sealed Tight Roofing

(Roofing)

Precise Heat and Air

(HVAC)

HotRodz Diner

(Restaurant)

Gary Houston Electric 

(Electrician)

Posh Tots (Daycare)
Tourism
SW Arkansas Visitors
Bass Tournament
Other
Keynote Productions

(CD)

Bernard Bergess

(Books Covers)

LRCA PTF

(school)

Little Rock Christian 

(school)

CAC

(school)

Harding Academy

(school)
Learn More about idea
So… you want to know more about who we are? (Honestly I hate talking about myself… but here you go)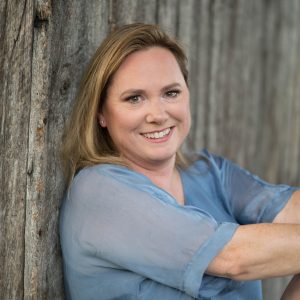 OWNER
Kristy
Kristy Black is the owner of Idea Creative, with over 20 years experience in public affairs, design, marketing and communications. Kristy started her "advertising and marketing life" as a digital editor, videographer a copywriter for a national direct response marketing company where she was in charge of everything from editing to directing, producing, lighting, and […]